CEO Welcome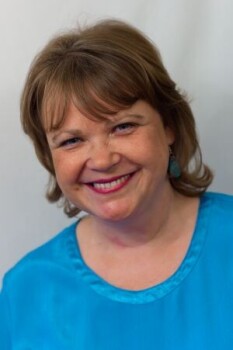 Welcome from the CEO of The Keys Academy Trust
Welcome to St Cecilia's Church of England Primary School. We are a school within The Keys Academy Trust and benefit from belonging to a family of nine other high performing and distinctive schools which are rooted at the heart of the communities they serve.  Our family of schools have strong educational outcomes and are recognised for the strength of their pastoral care. St Cecilia's aims to be a centre of excellence which serves our local community and we will work in partnership to realise this aim.
Education at St Cecilia's Church of England Primary will be built on a firm foundation of Christian values with an expectation of high academic standards and pastoral care for all.  The right foundations will mean unlocking future potential and enabling all in our school community to flourish.  We want to give all our pupils 'a good foundation for the future'.  In partnership with parents, it is our ambition that all children will be independent, resilient and have a strong sense of moral responsibility; At Saint Cecilia's our vision is to be a school community where we celebrate everyone's gifts, and where everyone has a chance to flourish and grow.  Our pupils will leave St Cecilia's Church of England Primary ready for secondary school with a thirst for seeking knowledge, wisdom and understanding. Our pupils will gain high aspirations and the self confidence that they can lead a meaningful and fulfilling life contributing positively to the community.
At St Cecilia's we believe that the partnership between children, teachers, parents and governors lies at the heart of good education and everyone is committed to enabling your child to experience a happy, secure environment where they can develop a love of learning.
We warmly encourage you to contact our school then we can arrange a visit so that you can meet our team and see our state-of-the-art facilities.  We look forward to meeting you and working together to ensure your child enjoys a happy and successful time at St Cecilia's Church of England Primary School.
Hester Wooller